Thank you for visiting rexcam.co.uk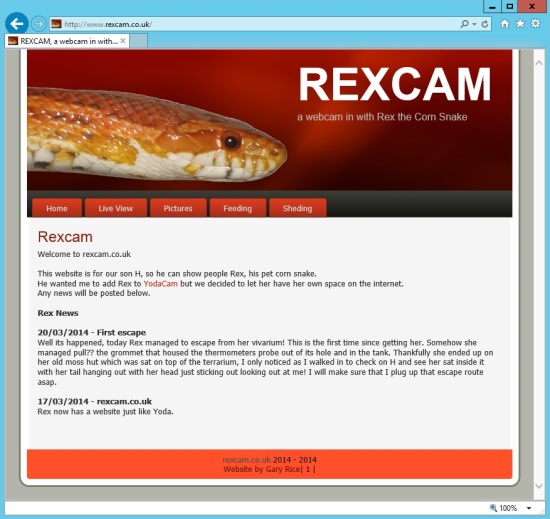 Rexcam was set up for my son H, so that we could show everyone his Corn Snake Rex. Rex was on YodaCam but we decided to move her to her own website.
The things you can do with technology, some programming experience and a few quid!