Thank you for visiting bustpc.com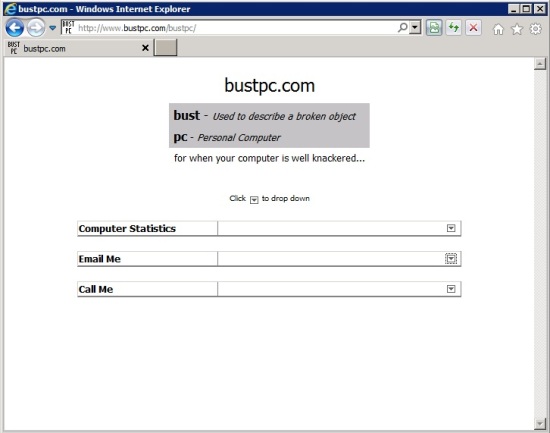 One of my hobbies, as well as being my day job, is fixing computers. As a bit of fun I set up bustpc.co.uk and bustpc.com for people to contact me on and for me to detail my fix stats.
At the end of the day its only a bit of fun for me.